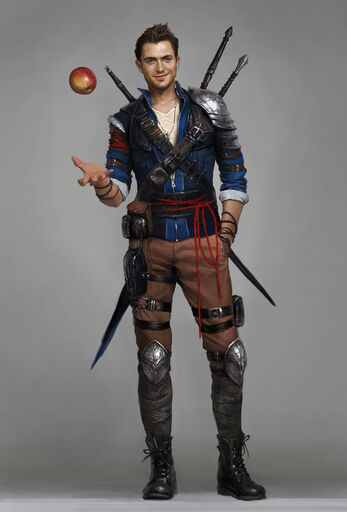 Lord Stillis Blossombottom is the youngest son of Lord Ulward Blossombottom. They are a minor noble family within Ulek, primarily known for their large holdings of orchards. He is a charismatic young man with a penchant for bombast. His larger than life outlook and actions, as well as some unsubstantiated rumors, led to his expulsion from his father's lands.
Lord Stillis took the capital he had left and traveled to Ulek, looking for opportunity. He took part in an excursion to the Pomarj with some other nobles, and while he was there, he saw his future. When he returned to Ulek, he wrote to his father of the seemingly endless fertile plains around this new colony and all the opportunity that would bring for expansion. However, his father rebuked his ideas and propositions. Undeterred, Stillis put together his own group and traveled to Oaken Hill to build himself a small manor and test out his families signature scarlet apple trees. He plans to build a sea of orchards to rival the splendor of those his family already owns in Ulek.
Ad blocker interference detected!
Wikia is a free-to-use site that makes money from advertising. We have a modified experience for viewers using ad blockers

Wikia is not accessible if you've made further modifications. Remove the custom ad blocker rule(s) and the page will load as expected.