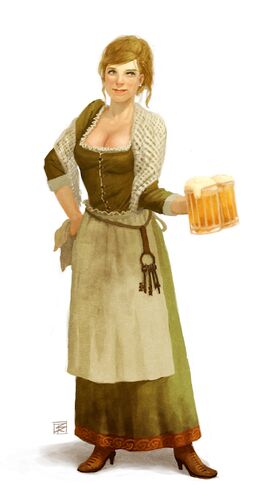 Svetlana runs the trading post with her husband Oleg. She is a rather motherly figure, and she does her best to make sure that at least one piece of the Pomarj is comfortable for weary travelers. Svetlana is an excellent cook, and she is a rather hardy woman. Before marrying Oleg, she was a fisherman's daughter in Ulek. Her hard life in the port city of Gryrax prepared her for life on this rugged frontier.
Ad blocker interference detected!
Wikia is a free-to-use site that makes money from advertising. We have a modified experience for viewers using ad blockers

Wikia is not accessible if you've made further modifications. Remove the custom ad blocker rule(s) and the page will load as expected.