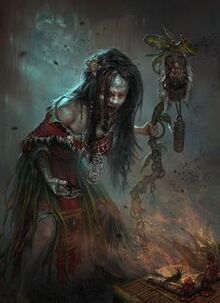 The Witch lives out in the swamp by herself. She refuses to make conversation with anyone, and she is generally annoyed when approached. Her main function in the colony is using her magic to communicate directly with Gregor Alvaro to keep communication lines open.
Ad blocker interference detected!
Wikia is a free-to-use site that makes money from advertising. We have a modified experience for viewers using ad blockers

Wikia is not accessible if you've made further modifications. Remove the custom ad blocker rule(s) and the page will load as expected.